Service Autopilot, Lawn Care Millionaire & Lawn Care Marketing Expert have raffled off one ticket to both GIE+EXPO & PLANET's Green Industry Conference on October 24 to 26, 2012 in Louisville, Kentucky.
This is a $389 ticket for FREE!
And the winner is…
"Using Service Autopilot is one of the smartest decisions I have made in my business. The customer service and training is unbelievable. They are always available and eager to answer any question I have." – Shane Petty
Congratulations Shane, we will contact you to make all the arrangements.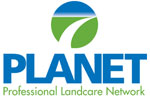 To be included in future giveaways don't forget to like our Facebook pages! https://www.facebook.com/LawnCareMillionaire / https://www.facebook.com/LawnCareMarketing orhttps://www.facebook.com/ServiceAutopilot
For more information about PLANET's Green Industry Conference (GIC) visit: https://www.landcarenetwork.org/events/GreenIndustryConf/
For more information about GIE + EXPO 2012 visit: https://gie-expo.com/gieexpo/