Service Autopilot, Lawn Care Millionaire & Lawn Care Marketing Expert are raffling off one ticket to both GIE+EXPO & PLANET's Green Industry Conference on October 24 to 26, 2012 in Louisville, Kentucky.
This is a $389 ticket for FREE!
This includes your entire conference participation, all educational sessions at GIC and your GIE+EXPO admission.

PLANET's Green Industry Conference (GIC) is the perfect opportunity to network with and learn from experts and peers about what's working in this economy and what's not.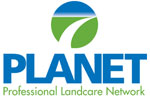 GIC is held in conjunction with an expanded GIE+EXPO, THE international trade show that attracts 20,000 attendees and features a 20-acre outdoor demonstration area and more than 500 indoor exhibits.
This is THE Lawn Care and Landscaping INDUSTRY EVENT you need to be at!
TO ENTER THE RAFFLE:
Tell us a SPECIFIC way that the Lawn Care Millionaire or Lawn Care Marketing Expert has helped you improve your business!
Get 1 Entry…
For liking & leaving a testimonial on one of our Facebook pages: https://www.facebook.com/LawnCareMillionaire / https://www.facebook.com/LawnCareMarketing or https://www.facebook.com/ServiceAutopilot
YES, you can leave a testimonial on all Facebook pages for 3 CHANCES TO WIN!
Get 3 Entries…
For recording a VIDEO testimonial. Email us a link to your video! You can even record one on your webcam here: https://www.youtube.com/my_webcam
YES, you can record 3 video testimonials for a total of 9 CHANCES TO WIN!!!
Remember you have to be specific on how we helped!
We don't expect many people to enter so THERE IS A VERY GOOD CHANCE YOU WILL WIN THIS TICKET!
We will be announcing the winner in a drawing on September 1st in Miami!
Enter today! We would both love to meet you in person!
Good Luck!
For more information about PLANET's Green Industry Conference (GIC) visit: https://www.landcarenetwork.org/events/GreenIndustryConf/
For more information about GIE + EXPO 2012 visit: https://gie-expo.com/gieexpo/